COURSE HIGHLIGHTS
Attend classes at any day, any time with no batch commitment
Experimentar 1-1 entrenamiento en un ambiente de clase
Learn from experienced native faculty
Obtain internationally recognized certification at the end of every level
Learn with CEFR compliant study material
Have total cultural immersion while you learn
OUR SPANISH LEVELS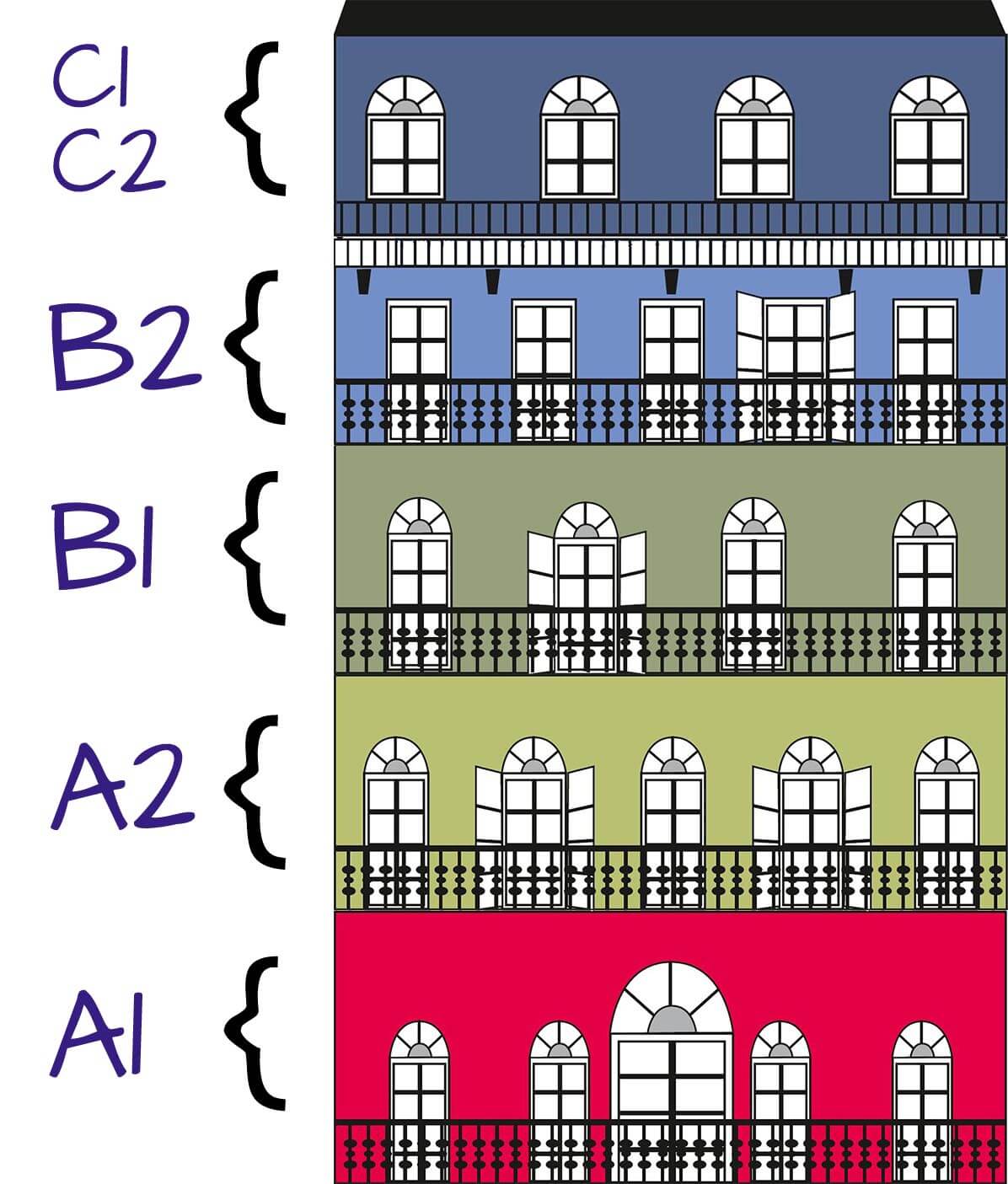 Todos nuestros programas se basan en el Marco Común Europeo de Referencia para las Lenguas. En Academia de Español, pensamos en el español como un edificio de seis pisos. Nuestro exclusivo programa 'Casa' program is based on the idea that every linguistic item is held together by the others. In this way, learning a language is like building a house: an architect cannot build a new floor if the one below is not finished. The CASA Program distinguishes 6 very refined levels tied into the 6 floors of a building. At the end of each level, an exam is conducted to gauge the student's performance so as to advance to the next level.

ADVANCE CERTIFICATE (C1-C2)
Al final de este curso, el candidato puede interactuar con hablantes nativos con un buen grado de fluidez, lo que permite una comunicación natural entre ellos. El candidato puede traducir, subtitular y interpretar textos del español al inglés y viceversa con fluidez, siempre que estén dentro del área de especialización del candidato.

INTERMEDIATE CERTIFICATE (B2)
Al final de este curso, el candidato puede leer, escribir y hablar español en todos los diecisiete tiempos. Aquí, el candidato puede comunicarse con un grado avanzado de fluidez además de desarrollar una mayor comprensión a nivel académico.

INTERMEDIATE CERTIFICATE (B1)
Al final de este curso, el candidato puede leer, escribir y hablar español en once tiempos. Aquí, el candidato puede comprender la esencia de los textos académicos, lidiar con la mayoría de las situaciones de viaje en los países hispanos y explicar brevemente las opiniones o los planes.

BASIC CERTIFICATE (A2)
Al final de este curso, el candidato puede leer, escribir y hablar español en cinco tiempos. Aquí, el candidato puede expresar conceptos familiares y leer, escribir textos generales de interés personal.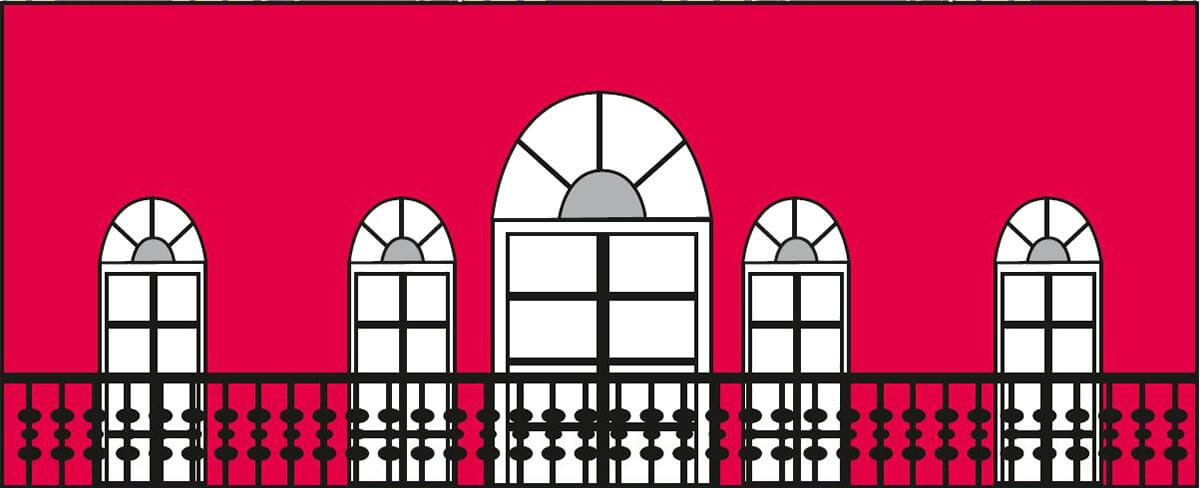 BASIC CERTIFICATE (A1)
Al final de este curso, el candidato puede leer, escribir y hablar en español en el Tiempo Indicativo Presente y en Tiempo Continuo Presente. Aquí, el candidato puede comunicarse utilizando el idioma de una manera básica en circunstancias relacionadas con las necesidades inmediatas y las situaciones cotidianas como turista.
Cómo Funciona
We train students on a one-on-one basis at our schools in Andheri, Bandra, Thane and Chembur, offering students complete flexibility to drop in for lessons at any time between 10 am and 7 pm from Monday to Saturday and between 10am and 2pm on Sundays. Each session lasts 1.5 hours and our students do not have to wait for a batch to begin given our one-on-one training methodology. Registrations are open throughout the year and our team of experienced trainers (6 trainers per school) are available throughout the school opening hours, which enables students to take lessons at their preferred days and timings, once, twice or thrice a week. All our courses have a communicative approach and the components covered are: Escuchar, Hablar, Leer, Escribir, Gramática y Cultura.
DURACIÓN DEL CURSO
Our courses emphasize on the curriculum covered over the hours taken for completion. However, with our experience, we can affirm that students generally take 50-60 hours to complete each level. Since this is a one-on-one training school, there is no fixed start and end date to the course. However, students are given a maximum of 6 months from the date of enrolment to complete each level.
Cada clase dura una hora y media y la duración aproximada del curso por nivel será de 2-3 meses, dependiendo de la frecuencia de asistencia del candidato, así como de la capacidad de comprensión.
Plazos Aproximados
1 sesión por semana - 4 meses por nivel
2 sesiones por semana - 3 meses por nivel
3 sesiones por semana - 2 meses por nivel
NUESTROS LIBROS DE TEXTO
Our books have been written as a teaching tool by our founder Mr. Dinesh Govindani, who has extensive knowledge of the language given his experience of over 25 years in the field of teaching. They are specially illustrated presentations comprising of various dialogues based on natural situations with grammar modules and practice exercises, all bound within a creative context. "Español Hecho Fácil" (Spanish Made Easy) is a series of textbooks ideal for teaching Spanish to students of all levels.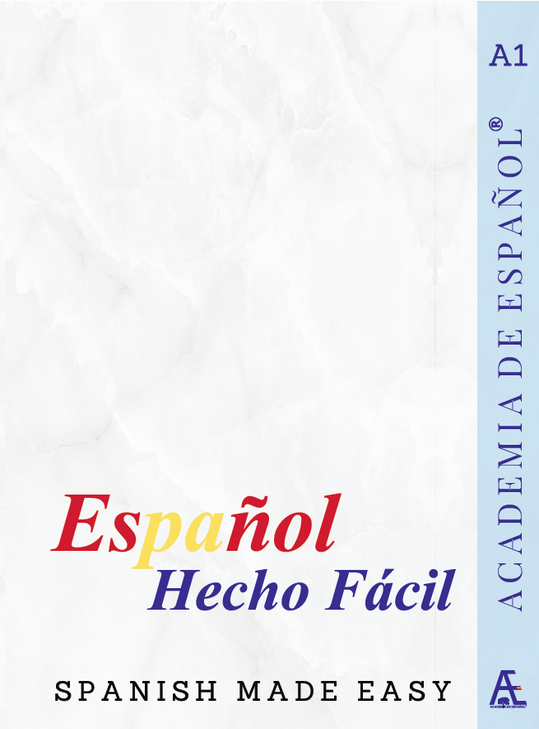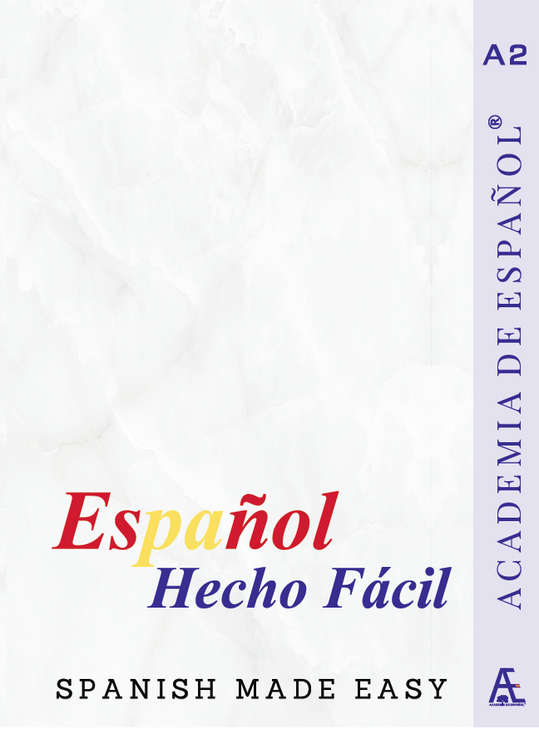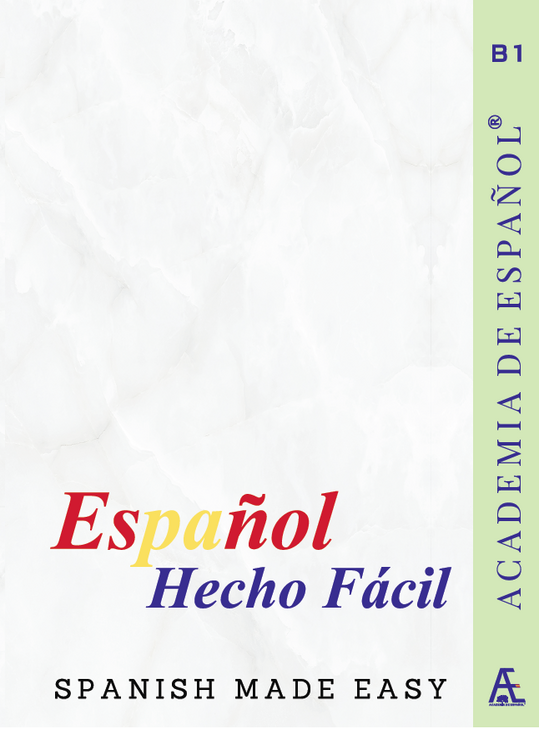 NUESTRO EQUIPO
En Academia de Español somos entrenadores apasionados por la educación. Nuestro equipo académico está formado por tutores que son hablantes nativos de la lengua y en realidad les encanta enseñar y enorgullecerse del progreso de sus alumnos. Se seleccionan cuidadosamente para garantizar que sus valores y métodos coincidan con los nuestros.
El equipo académico se mantiene constantemente actualizado sobre las mejores prácticas docentes actuales y los últimos métodos de enseñanza. Además de sus muchos años de experiencia, nuestra facultad es dinámica, de mente abierta, amigable e increíblemente motivada. Los entrenadores se seleccionan en función de su capacitación, habilidades interpersonales, paciencia y, lo más importante, su pasión por la enseñanza.
NUESTRA BIBLIOTECA
Students studying at an Academia de Español centre have complete free access to our libraries with more than 1,000 books including text books, story books, dictionaries, grammar books with various exercises and many more. We also have a video tech library with more than 20 different interactive programs which can be used with a PC at our premises. These serve of great help to students looking to grasp more knowledge of the language or also to stay in touch with Spanish even after their learning is complete.
A continuación, tenemos una amplia colección de medios, con más de 150 películas, 50 CD de música y otras ayudas audiovisuales para ayudar a nuestros estudiantes a familiarizarse con la cultura y el acento español.
Nuestras Escuelas
Students can register for all levels through our enrollment page or at our headquarters in Andheri (W) and at our branches in Bandra (W), Thane (W) and Chembur (E) en Mumbai. En Andheri, estamos a 15 minutos a pie de la estación de tren de Andheri y justo al lado de la estación de metro Azad Nagar. En Bandra, we are at a 10-minute walk from the Khar and Bandra west railway stations. Our school at Thane is at a 10 minute walk from the Thane Station at Naupada and very close to the Naupada Telephone Exchange. In Chembur, estamos a 10 minutos a pie de la estación de Govandi ya 5 minutos a pie de la estación de autobuses Deonar.
También ofrecemos e-learning y live online courses for all levels of the CEFR, for students residing outside of Mumbai. In case these interest you, all the relevant information can be found aquí.
Our Certification
Academia de Español siendo un centro de examen acreditado of the F.I.D.E.S.C.U (Fundación para la Investigación y Desarrollo para la Cultura Española) conducting the DIE (Diploma Internacional en español) examination and the SIELE Foundation by the Instituto Cervantes since 1998, our certification is globally accepted and can be presented to formal educational entities for students who want to continue pursuing the language abroad or apply for employment nationally or internationally.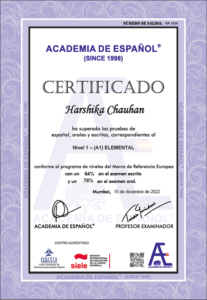 Para obtener un certificado internacional, los estudiantes deberán pasar por un examen escrito y oral al final de cada nivel. Con una puntuación del 60% o más, se emitirá un certificado.
Estructura de Tarifas
One-on-one training for each level at our centres costs ₹15,000 inclusive of the study material, examination fee and international certification.
To speak to a representative and discuss your language needs in detail, feel free to contact us aquí, o complete el formulario de contacto aquí to arrange a call from a school counsellor closest to your location. ¡Nos vemos en clase!