Learn Spanish Online
Online Courses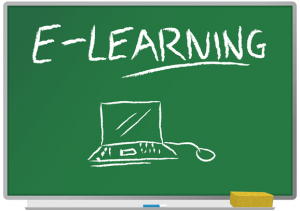 In today's modern world just about everything can be achieved by connecting to the internet through a PC, therefore we at Academia De Español now offer Online courses for general Spanish for all the levels of CEFR viz. A1, A2, B1, B2, C1 and C2. Our course has been developed with the aim that, people with no previous knowledge or some knowledge of Spanish can achieve such a level of the language that allows them to make use of it in daily life situations, both spoken and written.
Contents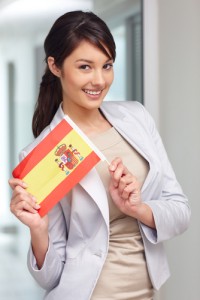 The course consists of 8 teaching units, which include videos, audios, various types of exercises, some of them with automatic correction and others which are corrected and annotated by the teachers of FIDESCU, they give grammatical explanations which are clear, simple and complete.
The workload of the course is of 160 hours, the whole course is conducted online and it has a maximum duration of 8 months. The course can be commenced at any time of the year.
It includes the following services:
Access to the Virtual Classroom at any time of the day, seven days a week, for 8 months since the beginning of the course.
Correction of all the exercises.
Individualized tutoring by the teachers of FIDESCU.
The certificate which will be sent to the student's home after completion of the course.
Scholarship
Our students have been offered scholarships for the online course by FIDESCU, for further information contact us.
Conditions to avail the Scholarship:
The candidates considered by FIDESCU to avail the scholarship will be Spanish students from all over the world with the exception of Spain.

This course can be taken by students who are aged more than 16 years.
The students can have any level of Spanish, from beginner to advanced levels.
A proportional number of scholarships will be granted.
It requires constant work and discipline from the side of the student.
Structure of the Course
Course Details
No. of Hours
Duration
Date of Commencement
Price

(Euros)

After Scholarship
Amount

(Rupees)

Master: Diploma International Professor of Spanish Language
660
9 months
3 weeks on campus
01/10/2014
Enrollment open
4400
2200
190,400
Teacher Training Course ELE
300
6 months
Enrollment open all year
1790
895
83,390

Spanish Literature
Full Program

300
9 months
Enrollment open all year
930
651
58,380
Spanish Literature

Program Modules

90
3 months
Enrollment open all year
290
203
21,650
PRACTICAL GRAMMAR

Basic Grammar

80
5 months
Enrollment open all year
220
154
14,630
PRACTICAL GRAMMAR

Advanced grammar

100
6 months
Enrollment open all year
270
189
17,500
Elementary Level A1-1
80
4 months
Enrollment open all year
98
69
6,660
Elementary Level A1-2
80
4 months
Enrollment open all year
98
69
6,660
Basic level

A2-1

80
4 months
Enrollment open all year
98
69
6,660
Basic level

A2-2

80
4 months
Enrollment open all year
98
69
6,660
Intermediate level B1-1
80
4 months
Enrollment open all year
125
75
7,150
Intermediate level B1-2
80
4 months
Enrollment open all year
125
75
7,150
Advanced level B2-1
80
4 months
Enrollment open all year
125
75
7,150
Advanced level B2-2
80
4 months
Enrollment open all year
125
75
7,150
Upper level C1-1
80
4 months
Enrollment open all year
125
75
7,150
Upper level C1-2
80
4 months
Enrollment open all year
125
75
7,150
Domain level

C2-1

80
4 months
Enrollment open all year
125
75
7,150
Domain level

C2-2

80
4 months
Enrollment open all year
125
75
7,150
Tags: e-learning, foreign language institutes mumbai, learn foreign language, learn spanish, learn spanish mumbai, learn spanish online, Linguistic careers, online courses