COURSE HIGHLIGHTS 
Our live online group classes are ideal for students from all over the world to benefit from all that India's best Spanish language school has to offer, from the safety and comfort of your own home. Instead of coming into our school, you connect directly with your Academia de Español teachers and classmates, who are also on their own devices in their own homes. Take a look below at the Spanish levels and upcoming virtual courses!
Our Spanish Levels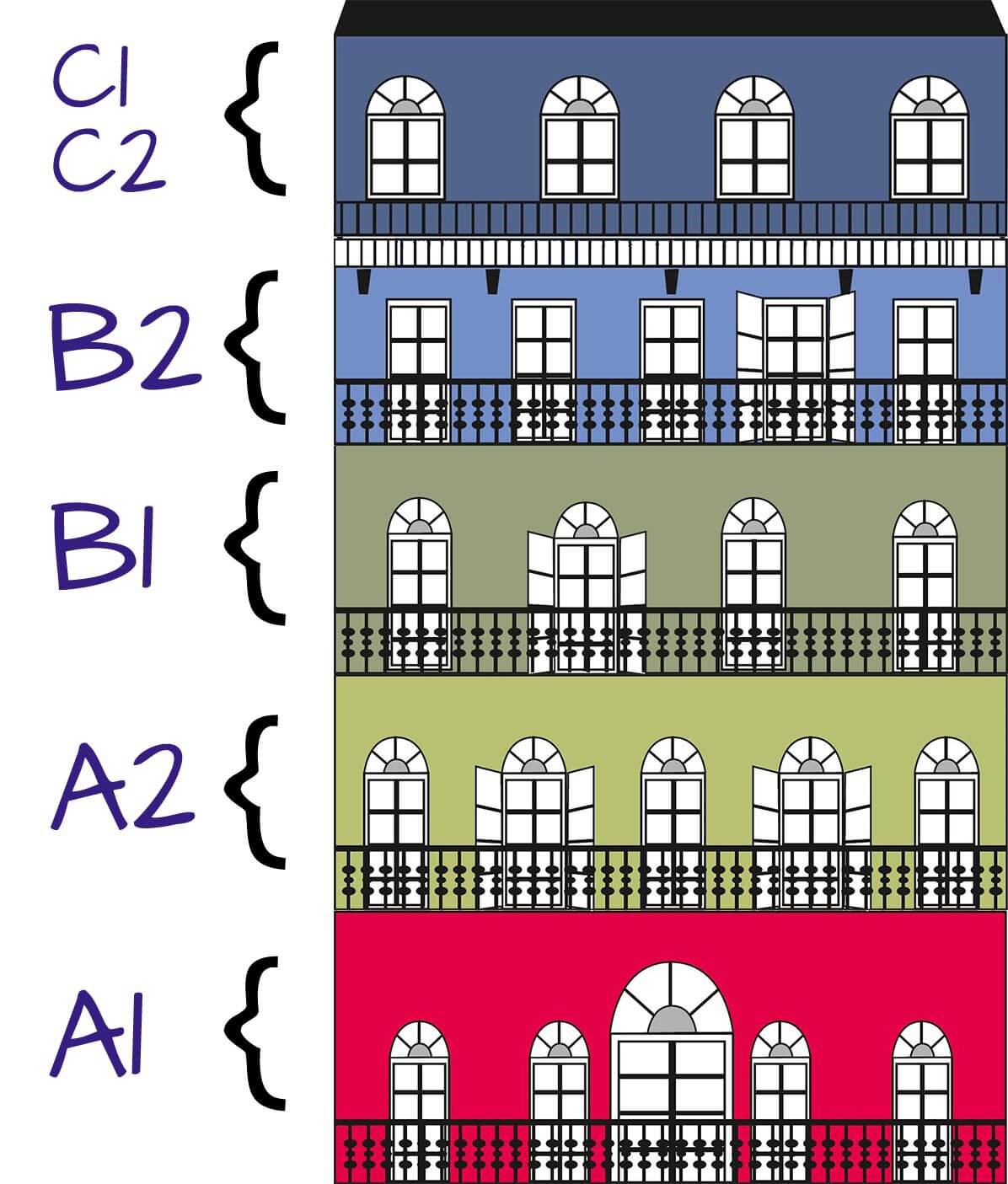 All our programs are based on the Common European Framework of Reference for Languages. At Academia de Español, we think of Spanish as a six-floor building. Our exclusive 'Casa' program is based on the idea that every linguistic item is held together by the others. In this way, learning a language is like building a house: an architect cannot build a new floor if the one below is not finished. The CASA Program distinguishes 6 very refined levels tied into the 6 floors of a building. At the end of each level, an exam is conducted to gauge the student's performance so as to advance to the next level.

Advance Certificate (C1-C2)
By the end of this course the candidate is able to interact with native speakers with a good degree of fluency, hence enabling natural communication amongst each other. The candidate is able to translate, sub-title and interpret texts from Spanish to English and vice-versa fluently, provided they are within the candidate's area of expertise.

Intermediate Certificate (B2)
By the end of this course the candidate is able to read, write and speak Spanish in all seventeen tenses. Here, the candidate is able to communicate with an advanced degree of fluency alongside developing greater understanding at an academic level.

Intermediate Certificate (B1)
By the end of this course the candidate is able to read, write and speak Spanish in eleven tenses. Here, the candidate is able to understand the gist of academic texts, deal with most travel situations in Hispanic countries and briefly explain opinions or plans.

Basic Certificate (A2)
By the end of this course the candidate is able to read, write and speak Spanish in five tenses. Here, the candidate is able to express familiar concepts & read, write general texts of personal interest.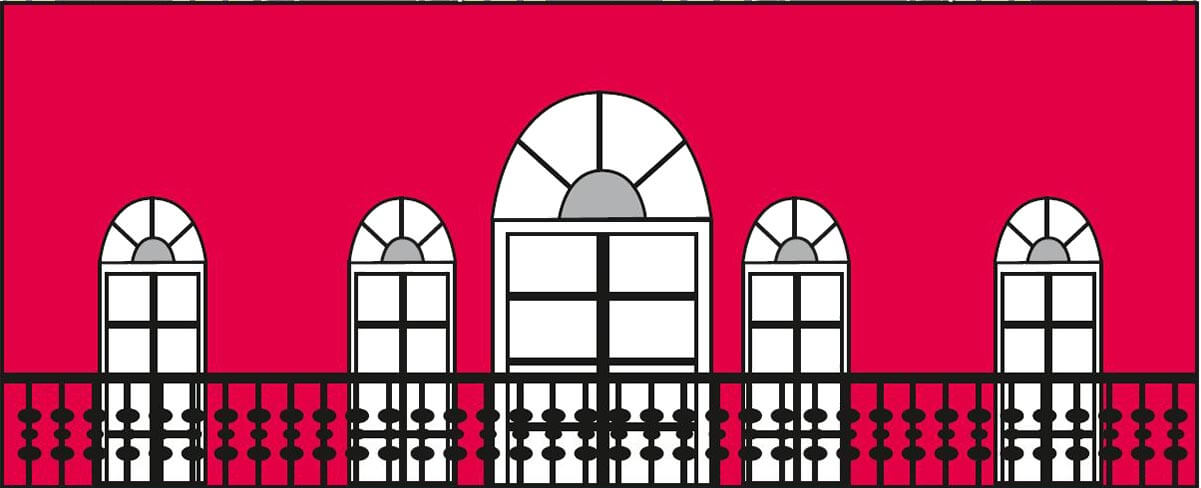 Basic Certificate (A1)
By the end of this course the candidate is able to read, write and speak Spanish in the Present Indicative Tense and the Present Continuous Tense. Here, the candidate is able to communicate using the language in a basic way in circumstances concerning immediate needs and day to day situations as a tourist.
Course overview
Our online classes follow the same academic program as the in-person classes. They cover all aspects of the Spanish language learning: Speaking, reading, writing, and listening. Our online courses range from A to C levels and you can join any Monday throughout the entire year. We keep our classes small with only 5 students per virtual class.
How do online classes work?
We are using the video conferencing platform, Zoom. It's simple to use and has many features that will make your classes very similar to in-person courses. Here are just some of the features that will help you continue your Spanish learning online:
Easy to use : Not a technological person? No problem. Academia de Español will send you a link to enter your virtual Spanish classroom. All you have to do is click to participate. It may take you one class to get used to, but our students have already mastered the tool in record time and we've gotten plenty of positive feedback.
Screen sharing : Sharing textbook exercises, audio listening exercises, videos, and anything else our teachers get creative with is easily displayed directly on your screen.
Breakout rooms : Teachers can divide your class into pairs or mini-groups to practice conversation between one another or work on activities, just as in in-person lessons.
Share a communal whiteboard : Just as at the academy, your teacher will have a whiteboard where they can write out notes, explanations and even call on students to add their input.
Non-verbal feedback : Have a question? You don't have to interrupt your teacher or classmates to ask it. Use the raise hand feature to simulate a hand raise, or type your message into the chat box for everyone to see. You can also choose to send private messages.
Our teachers are always getting creative with the platform and finding new ways to encourage your participation and keep the classes dynamic. Don't worry, these lessons are just as amazing as our in person lessons!
upcoming live online courses
SPANISH A1 – ELEMENTARY LEVEL
spanish B1 – Intermediate Level
spanish B2 – Advanced Level
spanish C1 – Proficiency Level
spanish C2 – Mastery Level
*Management may change / alter batch schedule at any given point in time before batch commencement subject to serviceability.
why choose OUR LIVE ONLINE LESSONS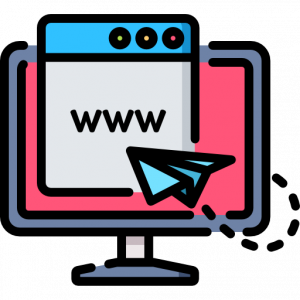 LIVE ACCESS
Real time access from a computer, tablet or smartphone, and an internet connection from anywhere in the world.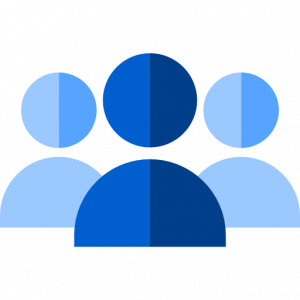 SMALL GROUPS
With only 5 students per class, we offer personalized training, high interaction and time flexibility for all courses.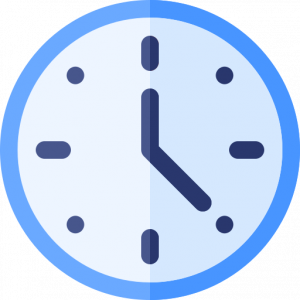 course
hours
60 hours of live lessons per level in reduced groups, providing a stress free learning experience.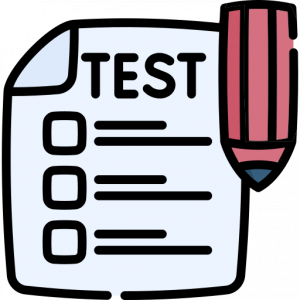 Online tests
Track your progress through tests and examinations, all online.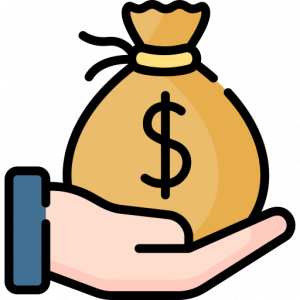 course
FEES
₹15,000, includes study material, taxes and an internationally accredited certification after each level.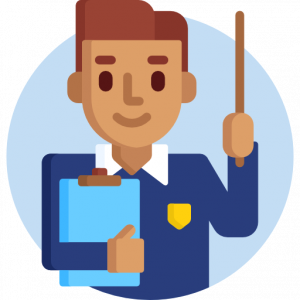 TEACHERS
Our teachers are native speakers of the language with an experience of over 2 decades in teaching.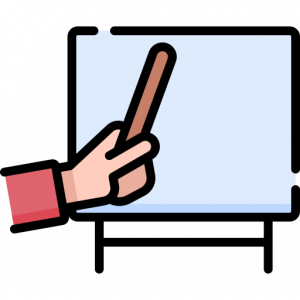 methodology
Interactive live online Zoom lessons with whiteboard, screen sharing and group work features.

BOOKS
Have your study material sent to your residence before your course begins at no extra charge. E books available too!

MISSED CLASS?
Make up your missed lessons at a timing suitable to you with our recorded sessions!

HAVE FUN!
Don't just learn the language, breathe the Spanish culture in every lesson and discover a new way of life!
Our Certification
Academia de Español being an accredited examination center of the F.I.D.E.S.C.U (Fundación para la Investigación y Desarrollo para la Cultura Española) conducting the D.I.E (International Diploma in Spanish) examination and the SIELE Foundation by the Instituto Cervantes since 1998, our certification is globally accepted and can be presented to formal educational entities for students who want to continue pursuing the language abroad or apply for employment nationally or internationally. In order to obtain an international certificate, students will need to go through a written and oral exam at the end of each level. Having scored 60% or more, a certificate will be issued. Click here to verify your certificate by Academia de Español.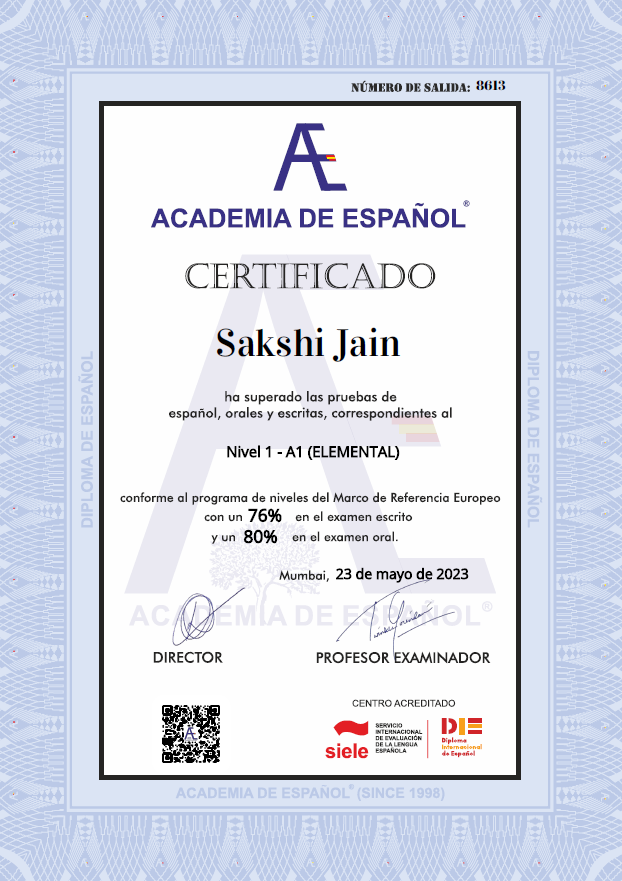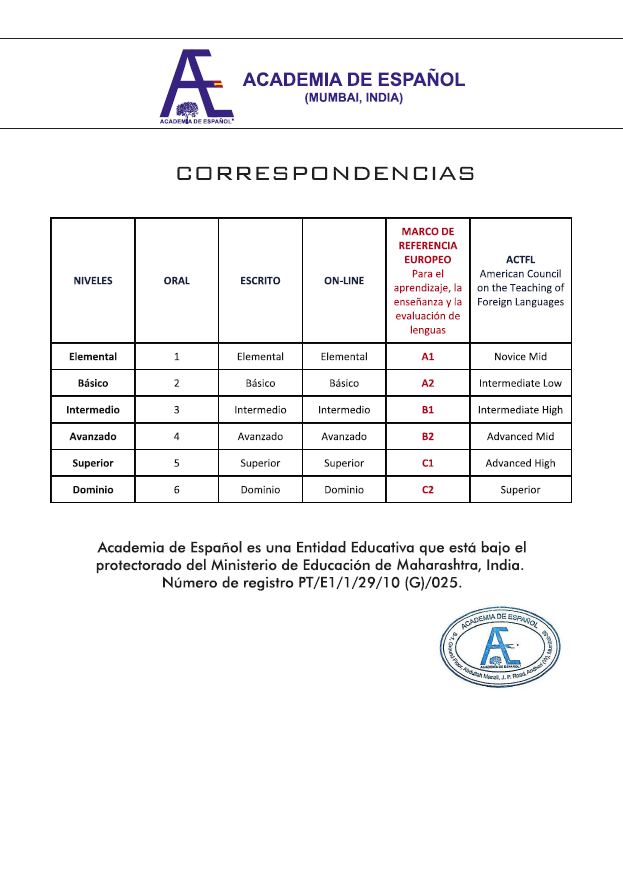 We currently teach students in over 16 countries since 1998 and we're expanding our client base every year through our live online programs. Our online courses help build strong bonds and lasting relationships with our students from all over the world. 
Canada
United States
Mexico
Colombia
United Kingdom
Belgium
Switzerland
France
Spain
U.A.E
India
Thailand
Hong Kong
Vietnam
Singapore
Australia
OUR STUDENTS ENJOYING THEIR VIRTUAL LESSONS!
To speak to a representative and discuss your language needs in detail, feel free to contact us here, or fill the contact form here to arrange a call from a school counsellor closest to your location. ¡Nos vemos en clase!