Top 3 Foreign Language Coaching Institutes in Mumbai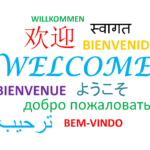 The world is become smaller each day. Recently, there was an incidence when India's Prime Minster Mr Narendra Modi had his breakfast in one country, lunch in another and dinner in India. I still remember the video clipping of famous SA cricketer Mkhaya Ntini singing a hindi bollywood song. People are moving a lot these days for a range of reasons and interest. If you are a regular traveller to foreign cities then learning their language is the best way to go ahead as it gives you power to interact closely and experience the culture of the place to the fullest. Not to forget the fun involved in learning a foreign language. Having said that, not all languages are popular and not all languages are easy to learn. There are a couple of institutes in the city which will help to learn the most commonly learnt foreign languages. We will list down institutes for German, French, Spanish only as they are more widely used globally and are of more interests to audiences.
1. Academia De Espanol – Spanish
Spanish is the second most widely spoken language in the world after Chinese mandarin. There are around 390 million native speakers of Spanish language.
Academia De Espanol is a small but effective institute for Spanish training located in Andheri. The language is taught by two Spanish native, each having more than 10 yrs experience in the field. The methodology used is one to one and hence students can take the best advantage to get the best possible results in minimum time.They not only provide general foreign training but are also known for corporate spanish trainings. The institute also offers translation, dubbing and other range of services related to Spanish Language.
Un, dos, tres……….!!
Institute Name: Academia De Espanol
Language: Spanish
Address: B-Wing, Office No. 10, 3rd floor, next to Andheri Sports Complex, above Diamond Ceramics,                beside Azad Nagar Metro Station, J.P. Road, Andheri (West), Mumbai – 400 058, India.
Website: academiaespanol.com
Phone: 022 267 42440, 982 00 76 770, 982 00 88 559
2. Goethe-Institute Mumbai (Max Muller Bhavan) – German
German is the 11th most widely spoken language in the world with around 90 million native speakers world wide. Of all the 3 languages listed on this page, German is commonly described as being most difficult of them. But it is definitely learn-able and thousands of people have learned it from the Goethe institute. Goethe istitute is a cultural institute of the Federal Republic of Germany. The institute has a well established language department, which offers German language courses, translation courses, corporate courses and intercultural trainings, teacher training programmes and promotes the language in schools across Mumbai. Being run by the German Government itself, a german certificate from this place really holds great value.
Institute Name: Geothe Institute Mumbai
Language: German
Address: Goethe-Institut  Mumbai, Max Mueller Bhavan, K. Dubash Marg, Kala Ghoda,
Mumbai 400 001
Website: goethe.de
Phone: +91 22 22027710
3. Alliance Francaise De Bombay and Cambridge Institute – French
French stands 18th with 80 million native speakers around the world. It is said that French and Spanish are both relatively easier to learn. For french training, there are no clear winner in the city. However, there are two renowned institutes known for French training. a) Cambridge Institute and b) Alliance Francaise de Bombay.
Cambridge Institute is a general foreign language training institue and offers training in french, spanish, german, chinese, japanese, portuguese etc. Alliance Francaise de Bombay(AFB) founded in 1938, offers specialized  training in French and is one of the oldest french coaching institute in the city. AFB has 9 centres across the city and is run under the triple governance of the French Foreign Affair Ministry, the Alliance Francaise Foundation in Paris and an Indian board.
Option 1:
Institute Name: Alliance Francaise de Bombay
Language: French
Address: Alliance Française de Bombay, Theosophy Hall, 40 new marine lines, Mumbai. 400 020.
Phone: (91-22) 22035993 / (91-22) 22036187
Option2:
Institute Name
: Cambridge Institute
Language
: French
Address
: White House Building, 7th Floor, 701, S.V. Road, Next to Paneri Showroom,
Andheri (West), Mumbai – 400 058.
Website
: 
cambridgeinstitute.co.in
Phone
: 022 6127 3100 / 6671 2141 / 6671 2142
Intro Image Credit: Stuart Miles via freedigitalphotos.net
Link to the actual article on the website for reference.
Published by : MumbaiAbout.com
DECEMBER 31, 2015 MUMBAI