Our Service Offerings
We can help Indian companies looking to do business in Spain and Latin America.
Dinesh Govindani (DG), one of our founders, is born in Spain, and is a native speaker of Spanish, French and English. DG has been teaching Spanish for over 20 years in different parts of the world, including Spain and India.
Vidya Govindani, our co-founder, also has vast experience in teaching Spanish, she has resided in Spain for over 15 years and has been teaching since 10 years.
For companies in India looking to tap into the lucrative Spanish and Latin American market, both Dinesh and Vidya Govindani provide translation, interpretation, corporate language instruction, and business networking services.
Academia De Español is a premier institute offering Spanish Courses in Mumbai. The Institute offers beginners, intermediate and advanced levels in Spanish.
Corporate Language Instruction
With over 20 years of experience as an accredited Spanish language instructor, and having taught in several countries including Spain and India, Dinesh Govindani has extensive experience in teaching the Spanish language to individuals, groups and has a Spanish Institute in Mumbai.
Interpretation & Networking Services
For companies, or individuals within companies, that have to interact with their Spanish counterparts, but lack the requisite knowledge of the language to communicate effectively, DG provides extensive interpretation services.
From trade fairs to board meetings, DG has provided interpretation services for companies and councils including the Plastic Export Promotion Council, Ford Foundation, Center for Budget and Policy Priorities, Gem & Jewellery Promotion Council, Engineering Export Promotion Council, Plastindia, CII Indo American Pharma Meet and many more.
The teaching technique of Academia De Español has been implemented at several prestigious institutions in Mumbai such as at Bombay University (Kalina), the British Institutes, NMIMS (Narsee Monjee Institute of Management Studies), SCOFEL (Study Center for Foreign Languages), Mithibai College and École Mondiale-World School.
Spanish translations
Fluent in Spanish, French and English, and with a working knowledge of Hindi, DG has had extensive experience in translating corporate communications and publications from Spanish to English, and vice-versa; also in dubbing, voice-over work, for movies and documentaries.
He has also worked with companies to translate and subtitle popular Bollywood films over the past few years, to make the movie available to the Spanish-speaking world.
Over the years, DG has done assignments for some of India's biggest companies including RPG, Citibank, TELCO, Glenmark, Wockhardt, Avesta, I Flex, Larsen and Tourbo, Tata, Mahindra and Mahindra, Congnizant, Cipla, Sulphur Mills,Famy Care and Mphasis among others.
Furthermore, DG has significant domain expertise in the industries of pharmaceuticals, information technology and engineering.
This domain knowledge enables DG to translate difficult technical terms from one language to the other seamlessly. Companies can benefit from this experience, secure in the knowledge that their technical catalogs, user manuals, web sites and other industry-specific marketing collateral will be translated effectively and accurately from one language to the other.
Why choose Academia De Español?
Accredited Centre of FIDESCU D.I.E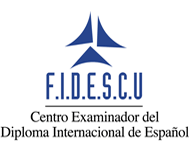 Academia De Español is a affiliated centre of FIDESCU and we offer D.I.E. (Diploma Internacional de Español) examinations.
The accreditation by FIDESCU implies that we are eligible to conduct International Certifications for language enthusiasts who wish to test their knowledge in Spanish at the international level.
Education Excellence Awards
Academia De Español once again bagged the award for the "Best Spanish Training Institute" in the year 2014 in Mumbai.
Academia De Español has won the award for the "Most Promising Spanish Training Institute" in the year 2013 in Mumbai.
Our Co-Founder Mrs. Vidya Govindani also won the award for the "Spanish Language Trainer of the Year" 2013 in Mumbai.



Video of the Awards Ceremony
See other videos from Academia De Español
Our Study Material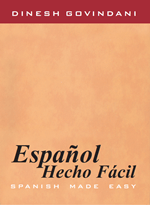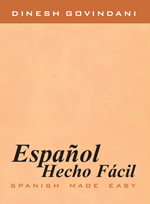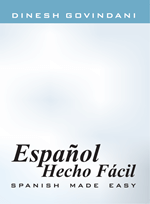 Academia De Español is one of the few institutes in Mumbai who has its own books, which are also printed by us.These textbooks have been used extensively throughout Mumbai for classes given in institutes as well as for one-on-one tutoring, both have been authored by Mr. Govindani.
Search terms used: