Top 7 Summer Training Institutes in Mumbai
WAC
THURSDAY, JUNE 08, 2017 MUMBAI
In the following article we have compiled for you the Top Summer Training Institutes in Mumbai from which you can gain an idea on the courses and centres that are worthwhile for this summer.
For a lot of us, summer vacations mean creating lifelong memories of adventure trips with friends and relatives. Long hours of games, movies and favorite television series are some of the others things which we love during vacations.
But if you'll ask your parents how they spent their vacations, they are sure to tell you that they combined all the fun, frolic and adventure with learning a new skill, like typing or shorthand. They were often advised to learn skills at an early age so that they have an edge later in the career.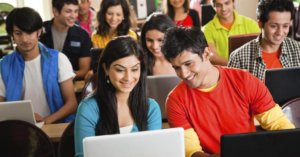 But the times have changed now and skills like shorthand have definitely lost their charm. Modern youngsters wait for summer vacations to learn something related to their passion. Be it music, photography, programming, language, or mobile, there is now no shortage of summer training institutes in Mumbai that offer an extensive range of courses.
If you want to make the best use of your summer vacation, we have created a list of 7 of the best summer training institutes in Mumbai to help you out. Go through the list and you are sure to find an institute that offers something that you'd like to pursue.
Skyfi Labs
If robotics and aeromodelling excite you, a summer training program at Skyfi Labs is for you. The institute offers several project-based courses on Robotics, Automobile, Aeromodeling, Civil Engineering, and Mechatronics. While the courses are highly recommended for engineering students, anyone with a mad love for robots, drones, automobiles, etc. can join it.
The duration of the course range between 6 to 15 days. After successful completion of the course, the students would also be awarded a certificate with a unique ID which they can mention on their resumes to showcase the skills to the recruiters.
Apart from Mumbai, Skyfi Labs has its branches in a number of cities like Delhi, Coimbatore, Kolkata, Noida, Chennai and Bangalore. Moreover, the institute also offers a number of courses online. The institute is located in Dadar and is easily accessible through public transport. For more information about the institute and available courses, use the contact details mentioned below-
Contact
Indian Institute of Geomagnetism
The IIG (Indian Institute of Geomagnetism) is one of the leading research centers in India involved in Geomagnetism and other allied sciences like Plasma Physics, Atmospheric & Space Physics, and Geophysics. It offers summer training program for students who have already completed their 1st year on M. Tech/M. Sc or 2nd year of M. Sc (Tech) in Atmospheric Physics/Physics/Geophysics/Space Physics/Geology and have a 1st class academic record in their Bachelors' Degree.
The 6-8 weeks course runs between the month of May and June and the students are required to apply for the same between January and February. The list of selected students is published on the official website of IIG in the first week of March. The selected trainees are provided free accommodation along with free round trip train allowance in sleeper class.
The training is conducted in New Panvel area of Navi Mumbai and the students shouldn't find it difficult to reach the institute as it is well-connected through public transport, especially trains.
Contact
Institute of Solar Technology (IST)
The Institute of Solar Technology (IST) is registered under the NITI Aayog scheme of the Government of India and one of the few ISO 9001:2008 certified solar technology institute in India. The institute offers a wide range of short-term summer courses like PV Technician, PV Business Management, PV Installation, and PV Plant Maintenance.
The courses are ideal for entrepreneurs planning to make it big in the world of solar technology as well as students who want to make a career in the technology whose demand is sure to rise in future. The minimum qualification for the courses is 10+2, making it an ideal choice for students from commerce, science, and even arts stream.
The institute is known for the hands-on training it provides and also has a placement cell to offer jobs to the students after successful completion of course. The institute has created a step-by-step training curriculum and challenges the students with live business-building assignments to ensure that they are well-prepared for a career in the booming solar technology sector in India. Apart from Mumbai, the institute has its centers in Howrah, Jabalpur, and Lucknow.
Contact
RCPL
With the methodologies and technologies changing at a rapid pace in the IT sector, students who wish to make a career in the industry or are already part of the industry need to regularly update themselves with the latest trend in the industry. The summer training offered by RCPL can be an excellent choice if you are looking to sharpen your programming skills.
The institute offers a number of 4-6 week courses in C Programming, VHDL & PCB Design, VLSI, PHP, Android, ASP.NET, J2EE, Robotics, Linux Scripting, ARM, etc. Students who are undergoing B.E, BSc. IT, B. Tech, MCA, MSc. IT, PGDCA, and BCA can apply for the course. The institute has teamed up with HP, one of the most popular IT companies in the world, to offer these courses. Passouts or students who are in their 6th semester and are required to go through Industrial Training can also join courses.
The institute focuses on providing practical training to the students to make sure that they are able to use their knowledge in the real world. The courses are conducted between May and July at several different venues, like Mumbai, Pune, Bangalore, New Delhi, Kanpur, Jaipur, etc.
Contact
The True School of Music
A career in music is definitely one of the most glamorous and rewarding. No matter if you are looking for a professional career in the vibrant music industry of India or just want to learn music as a hobby, The True School of Music in Mumbai is definitely a great choice. The institute offers many different foundation and professional courses like Drums, Bass, Guitar, DJ, Keyboards, Music Production, Sound, Vocals, etc.
Moreover, it also offers a number of music courses for students between the age of 8 and 15 years. With guest faculties like Shubha Mudgal, Aneesh Pradhan, and Julia Werner, you are sure to learn the best in music by the best. The institute is very popular for its modern infrastructure with the best of latest instruments, tools, and equipment.
Moreover, it is affiliated with a number of international institutes in companies for instance; the Sound Course offered by the institute is certified by Harman, the name behind a number of popular audio electronics companies like JBL. Located in the Lower Parel area of Mumbai, The True School of Music is definitely an excellent option for students and professionals who want to make a career in the music industry.
Contact
Academia De Espanol
If you are a lingua-discophile who loves learning languages, this summer try your hands at Spanish in Academia De Espanol in Mumbai. Founded in the year 1998, the institute is one of the most popular Spanish training institutes in the city and has trained thousands of students from all over the country till date.
The teaching technique implemented by the institute is now used by a number of prestigious universities, colleges, and schools in Mumbai like Mumbai University, NMIMS, SCOFEL and Jamnabai Narsee School. The institute is accredited by SIELE and FIDESCU and has won several awards for its Spanish training. Apart from the personalized Spanish training at the institute, Academia De Espanol also offers online Spanish training. Moreover, who wish to go to Spain to learn Spanish, the institute is affiliated with a number of reputed institutes in Spain and can make the necessary arrangements.
Moreover, the institute also prepares students for a number of international exams like IB, IGCSE, and a number of other business schools. It offers study materials to the students and after successful completion of the summer course; the students also receive a certificate.
Contact
Learning Catalyst
With the increasing popularity of the internet, every company and brand now want to gain maximum exposure in the virtual world. This has significantly increased the demand for professional digital marketers not just in India but all over the world. Learning Catalyst can be a great choice if you want to learn digital marketing this summer.
Their digital marketing summer training includes modules like-
Overview of digital marketing
Competition analysis
Google AdWords
Search engines
Search engine optimization (SEO)
Online reputation management
Marketing on social media
Google analytics
Keyword research
Apart from the summer training, the institute also offers full-time courses like Advanced SEO, SMO, SEM, Affiliate Marketing, Web Analytics, Website Development, Web Usability, Web Copywriting, Modern Website Designing, Android App Development and PHP. Moreover, the institute also offers placement services. Apart from Mumbai, the courses are available in Pune, Chennai, Bangalore, Hyderabad, Ahmedabad, and Delhi.
Contact
These are 7 of the best summer training institutes in Mumbai offering a full gamut of many different types of courses to suit every preference. If you want to make the best use of your summer vacations this year, pick one from the above-mentioned options to prepare yourself for a career in a particular industry, sharpen your existing skills, or just learn more about something you love!
Link to the actual article on the website for reference.